viernes, enero 06, 2006
THE TELEPHONE IS EMPTY (karaokes preferidos 1)
Cuando ya no tengo esperanzas de recibir esa llamada mágica, me compro el captor. Pienso que no soy la única. Ahí está el aparato, nunca lo chequeo. Además de servirme para el trabajo, creo que la principal motivación es descubrir que algún día alguien cuya llamada espero llamó y cortó.
¿Les ha pasado algo así?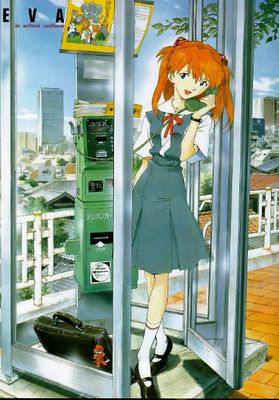 THE TELEPHONE IS EMPTY
Love & Rockets - Earth Sun Moon
THE TELEPHONE IS EMPTY
AND NOW I REALIZE THE TIME
GOOD MUSIC, IT´S A PURE FORM
A PURE FORM OF SYMPATHY
AND IF YOU BREAK MUY SYSTEM
I´LL BURN YOU DOWN
THIS MUSIC, ITS A PURE FOR
A PURE FORM FOR SYMPATHY
(INSTRUMENTAL BREAK)
BUT I´M SO SCARED OF DRIVING
DOWN SAME OLD LONELY ROAD
DRINKING TO FORGET AN REMEMBER NOTHING
DRINKING AND DRIVIN LET´S CATCH ANOTHER PLANE FLAME
(INSTRUMENTAL BREAK)
THE TELEPHONE, IT´S EMPTY
AND NOW I REALIZE THE TIME
words: Daniel Ash
1987
Lindo hombre Daniel Ash. Ahora que vuelvo a escuchar el disco pienso que es perfecto. Los dibujitos que tiene adentro, la foto de la playa. Y esa mezcla entre liviandad, Beatles, Bauhaus, medio y medio, ese saxo ochentoso, esas acústicas brillantes, las letras, las voces, todo. Uno de mis discos de cabecera. Recomendado para cualquier desintoxicación.
|